Scottsdale Shower Cleaning Sealing & Repairs
Call or use form for a Free Estimate (602) 789-3417
Scottsdale Shower Repairs and Restoration
~Shower Cleaning & Sealing
~Shower Perimeter and Crack Repairs
~Shower Caulking
Showers – Countertops – Floors
Licensed – Bonded – Insured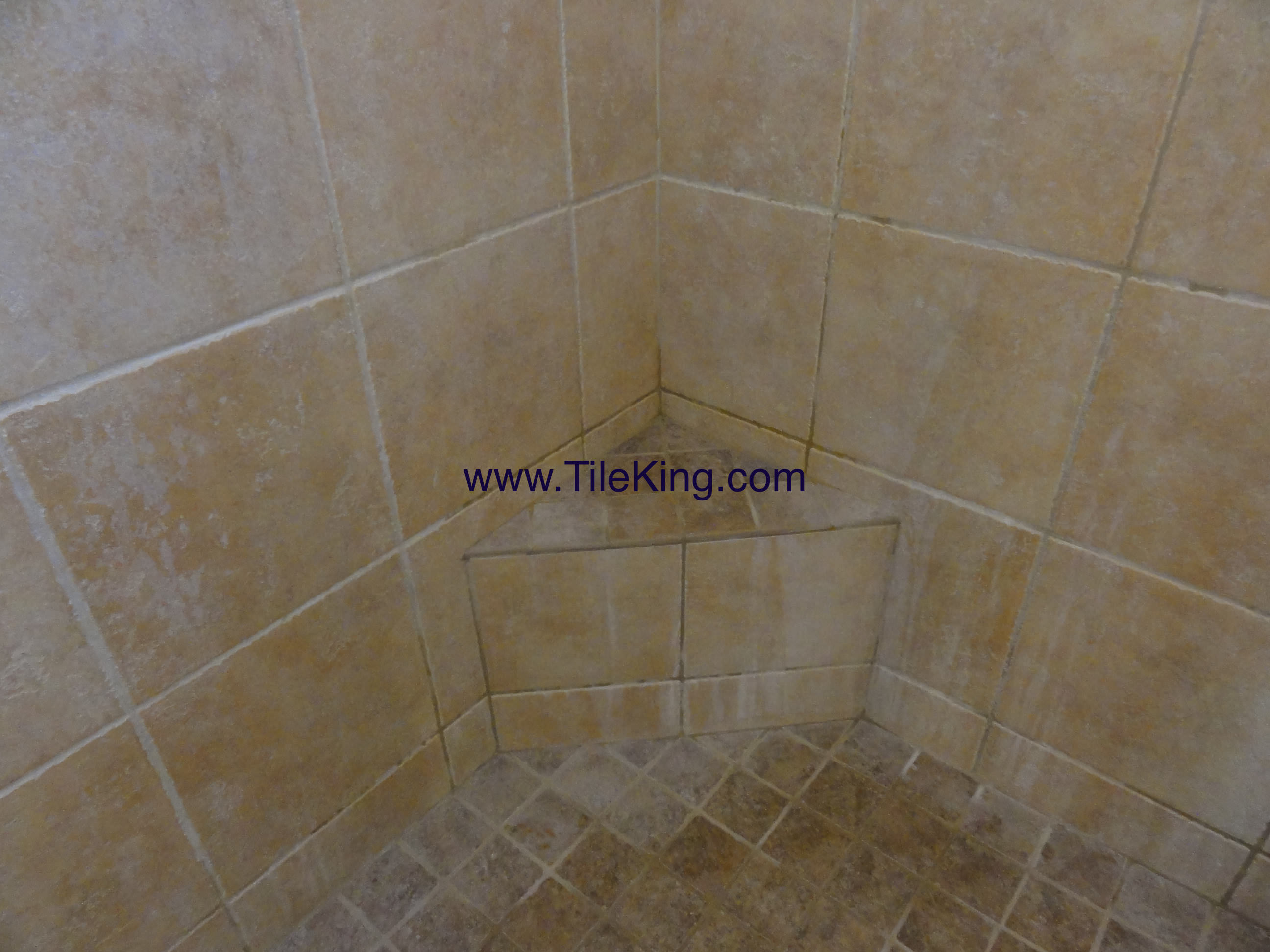 Shower Cleaning
Tile King® 
knows what it takes to get your shower back too looking new again. We provide shower cleaning and pretreating, steam cleaning and shower repair services.  Once all cleaning and repairs are complete we will seal your shower to protect it and keep it looking great.
We are knowledgable with Ceramic, Porcelain or Travertine Showers. So, we 

can pinpoint any leaking, shower grout repairs or shower caulking problems you might need. No matter what type of need, we will get your shower looking new again and advise you how to keep it that way.
Free Estimates (602) 789-3417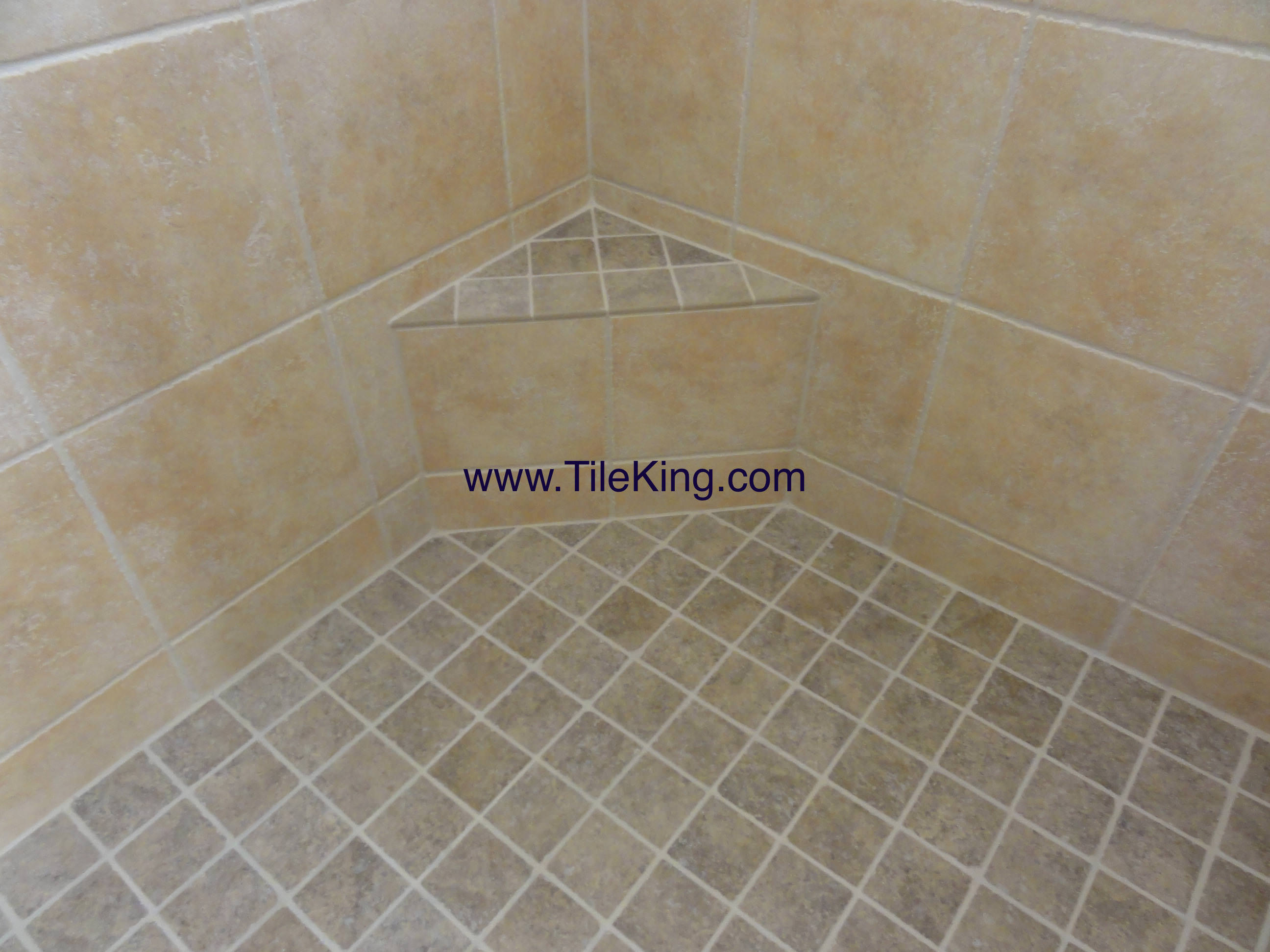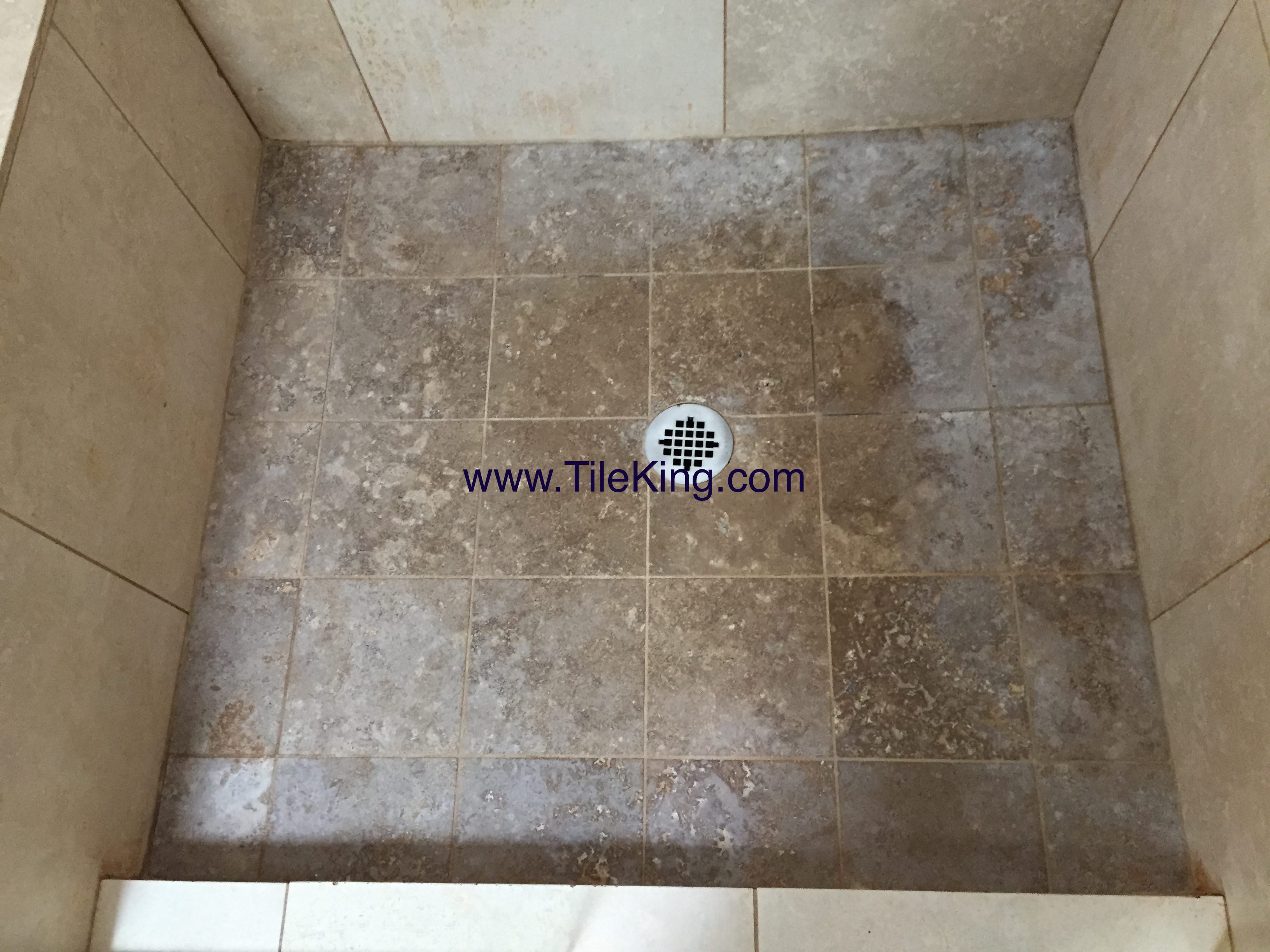 Shower Calcium & Stain Removal
Showers in Arizona are very prone to calcification, even if you squeegee after every use. Showers that are used daily start to show a need for maintenance fairly quickly. Our shower cleaning services include pre-treating and steam cleaning. This process starts the removal of the white calcification and most discoloration. We also make certain to repair grout cracking or caulking. We can also color stain your grout to make it waterproof and look new again. Lastly, we seal your shower. The Sealers we provide and apply are Very High Quality. All of our products are the very best products available.
Free Estimates (602) 789-3417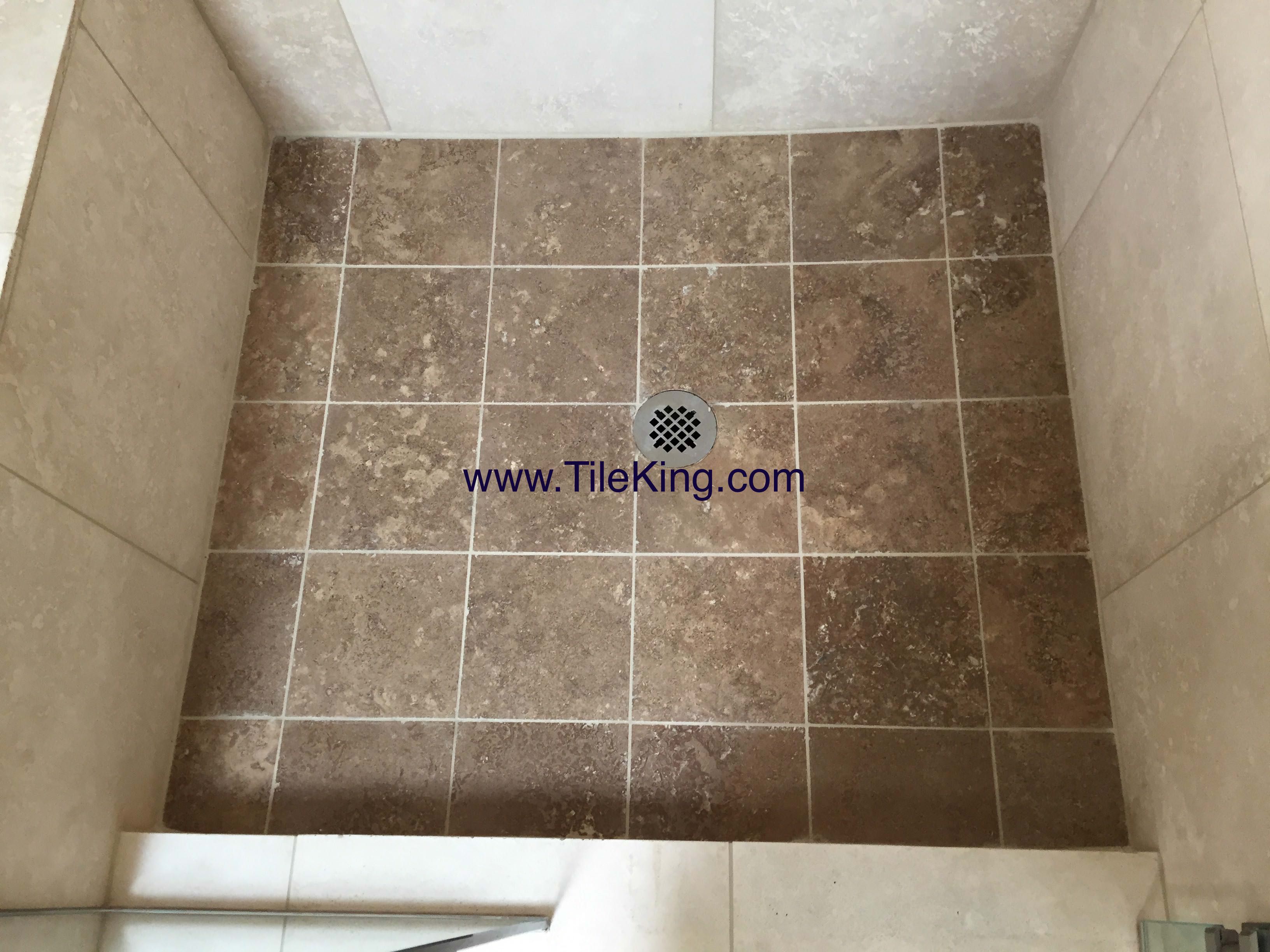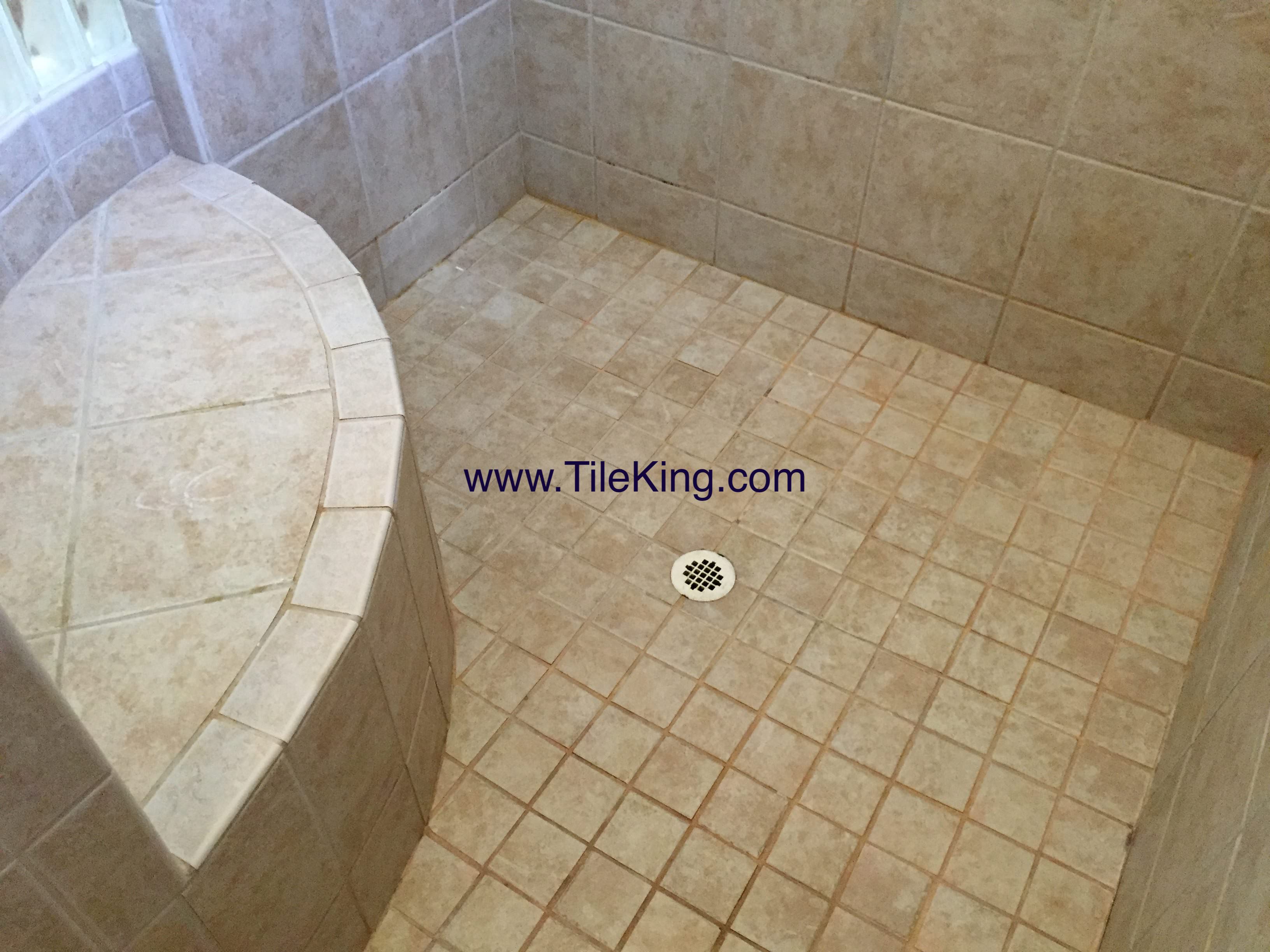 Shower Sealing
Shower Sealing is one of the most important things you can do. It somewhat waterproofs the most important areas like your grout edge along the perimeter border and other important areas. It helps to keep the shower looking nice by repelling the water, soap scum and calcification too.
However, there are many different types of sealers on the market and even more grade levels of sealer. Choosing the right sealer and applying it properly is crucial. We have seen countless "wrong" jobs due to improper products or experience levels. Your shower is not the place for incorrect materials or experimenting.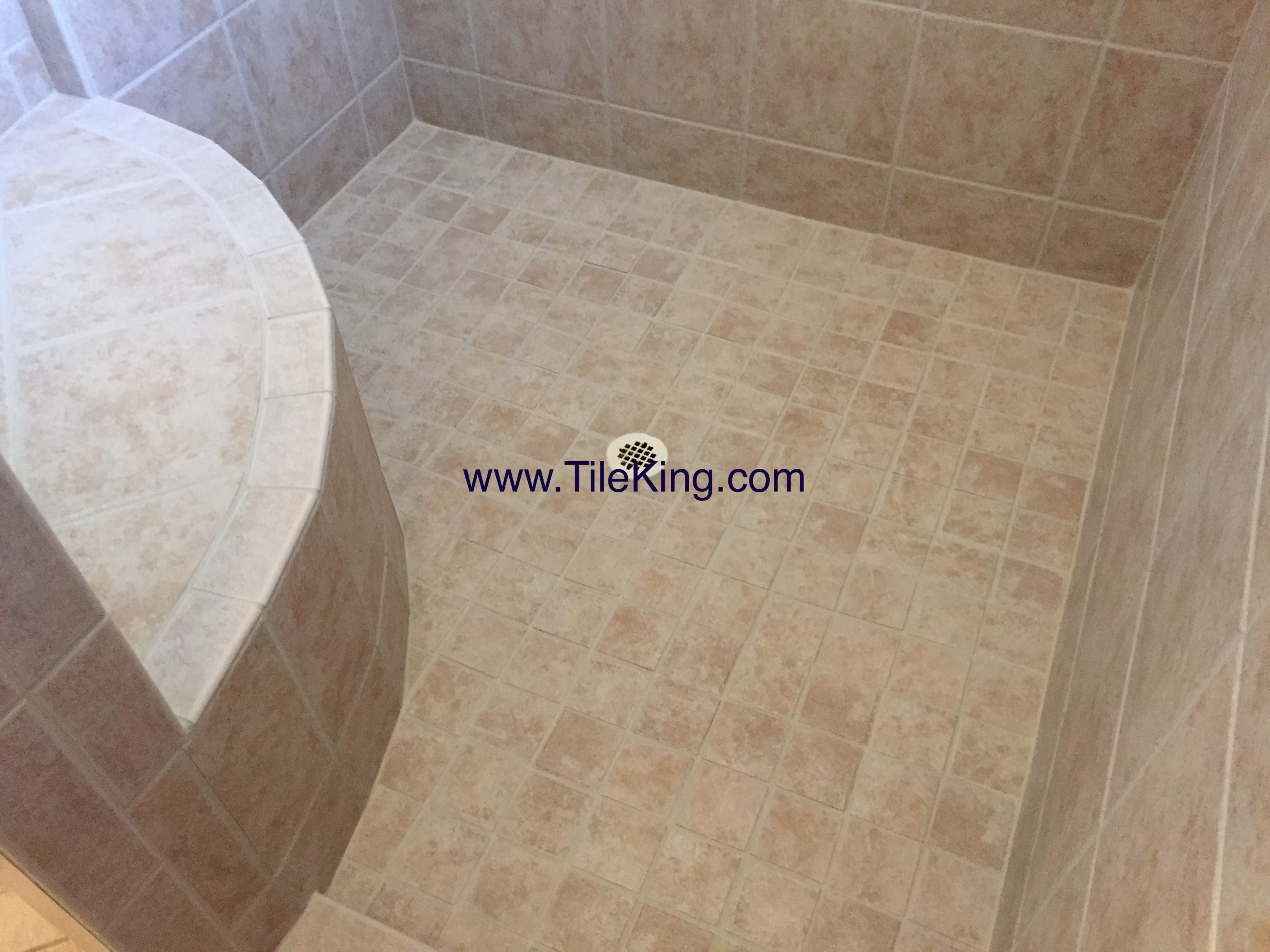 We can make your Shower look BRAND NEW again. We Repair Grout Perimeter Wall Edges too.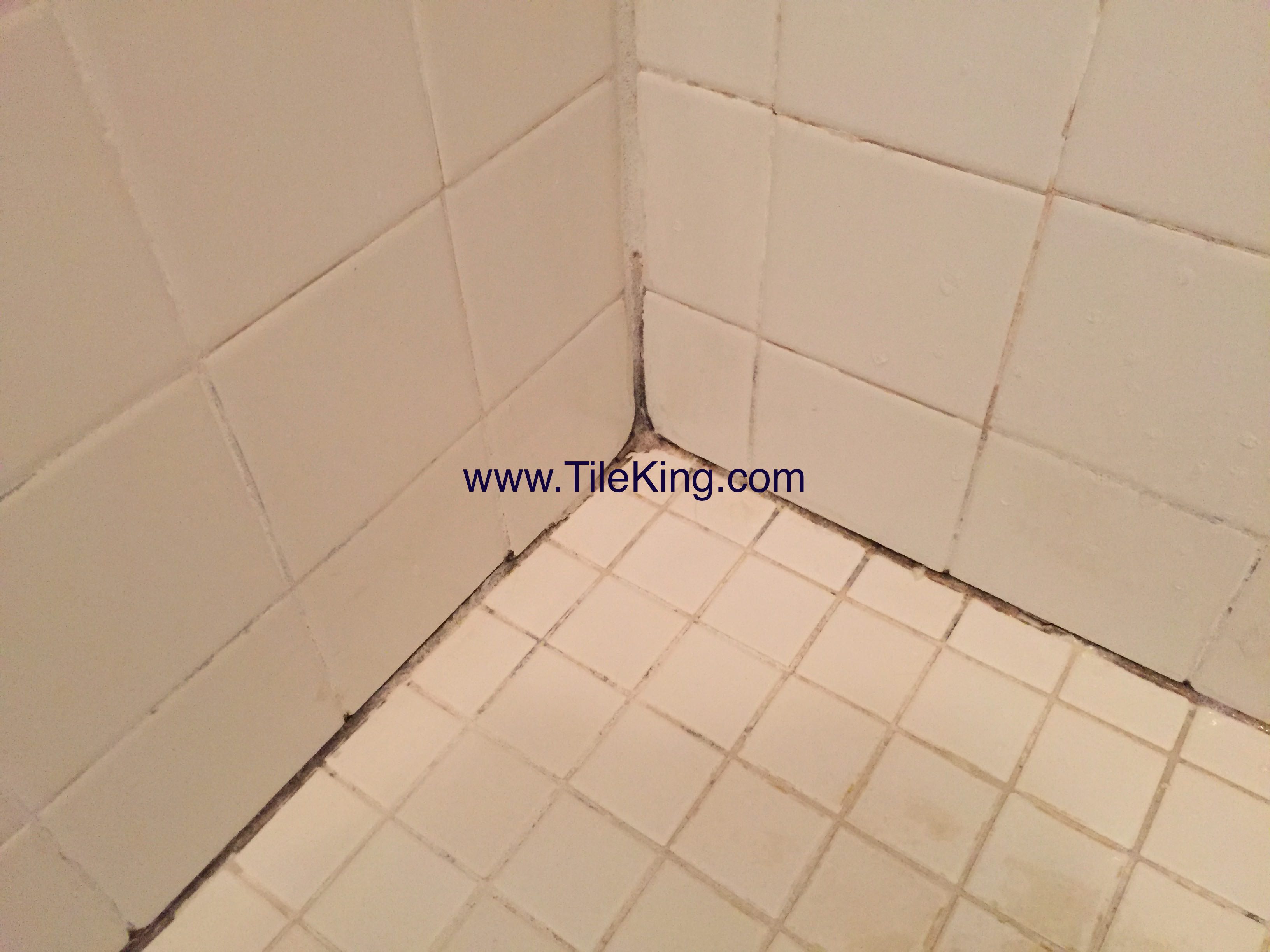 Shower Perimeter Repair & Caulking
Another issue we see quite often are problems with the shower caulking or shower grout along the perimeter edges. This is the weakest point in your shower and the most important area to keep sealed up tight.
When you see cracking or discoloration, especially along the edge, it is normally an indicator service is needed right away.
Why, because water is trapped in the crevices and that creates mold/mildew and discoloration. This needs to be taken care of right away to avoid much larger expense in the future.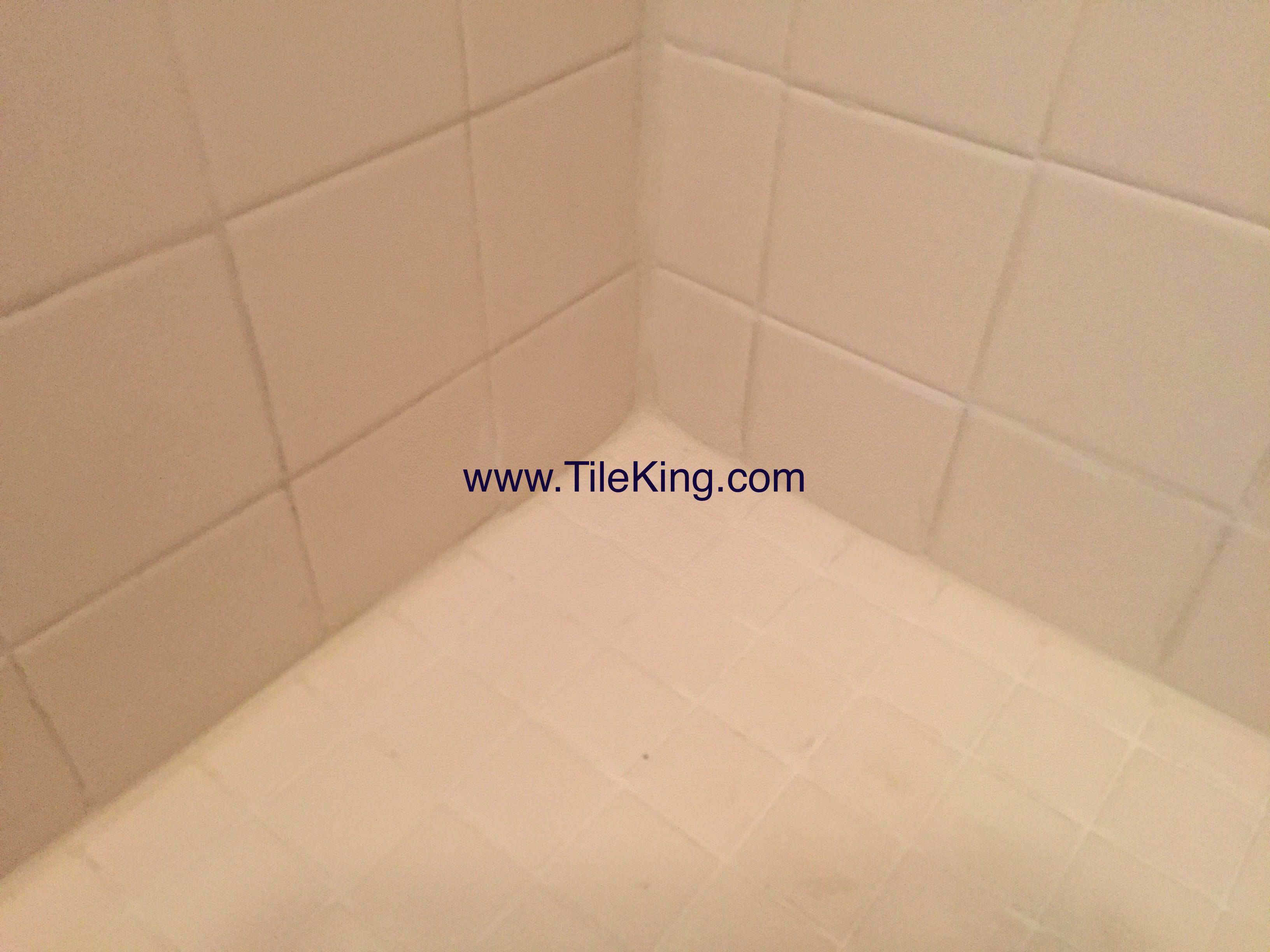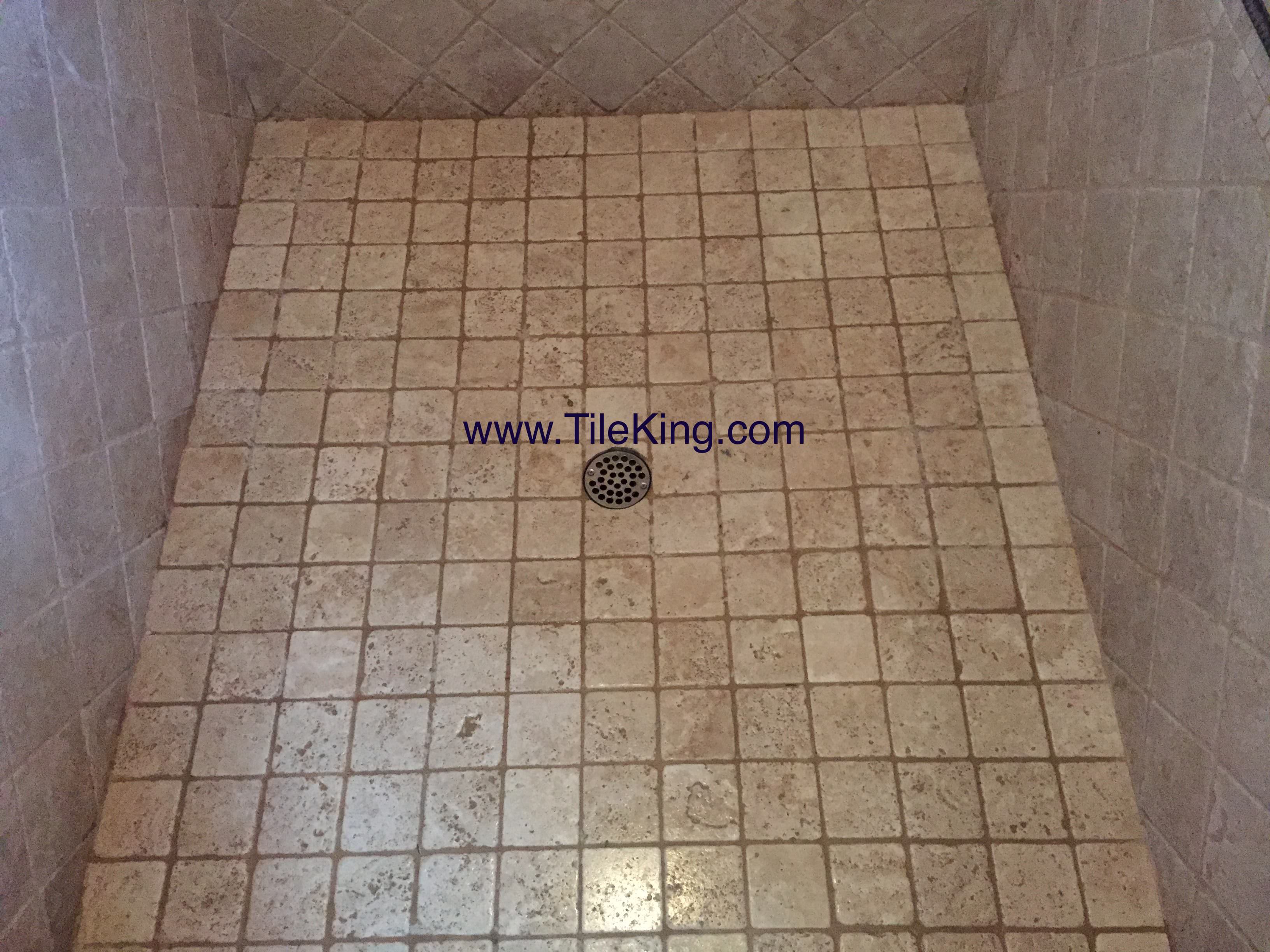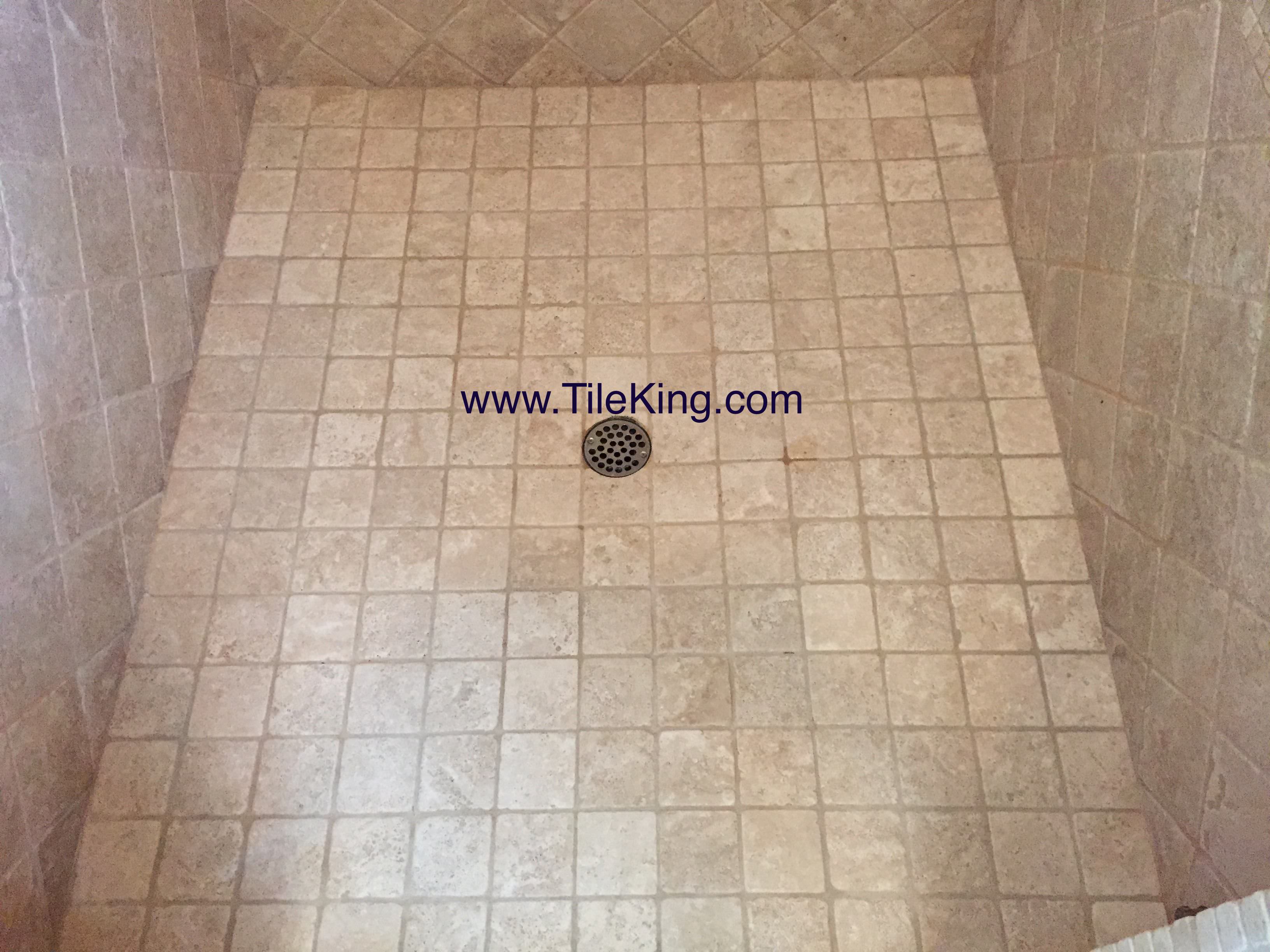 Shower Grout Repairs
Shower floor tile repair is common and important to catch early. Sometimes repairs aren't only needed on the floor or perimeters.
There can be tile shower grout repairs needed on the walls too. Tile King® is very thorough and we have been repairing bathroom floor tile for almost 20 years.
Scottsdale Shower Repairs by TileKing®
Call for a Free Estimate (602) 789-3417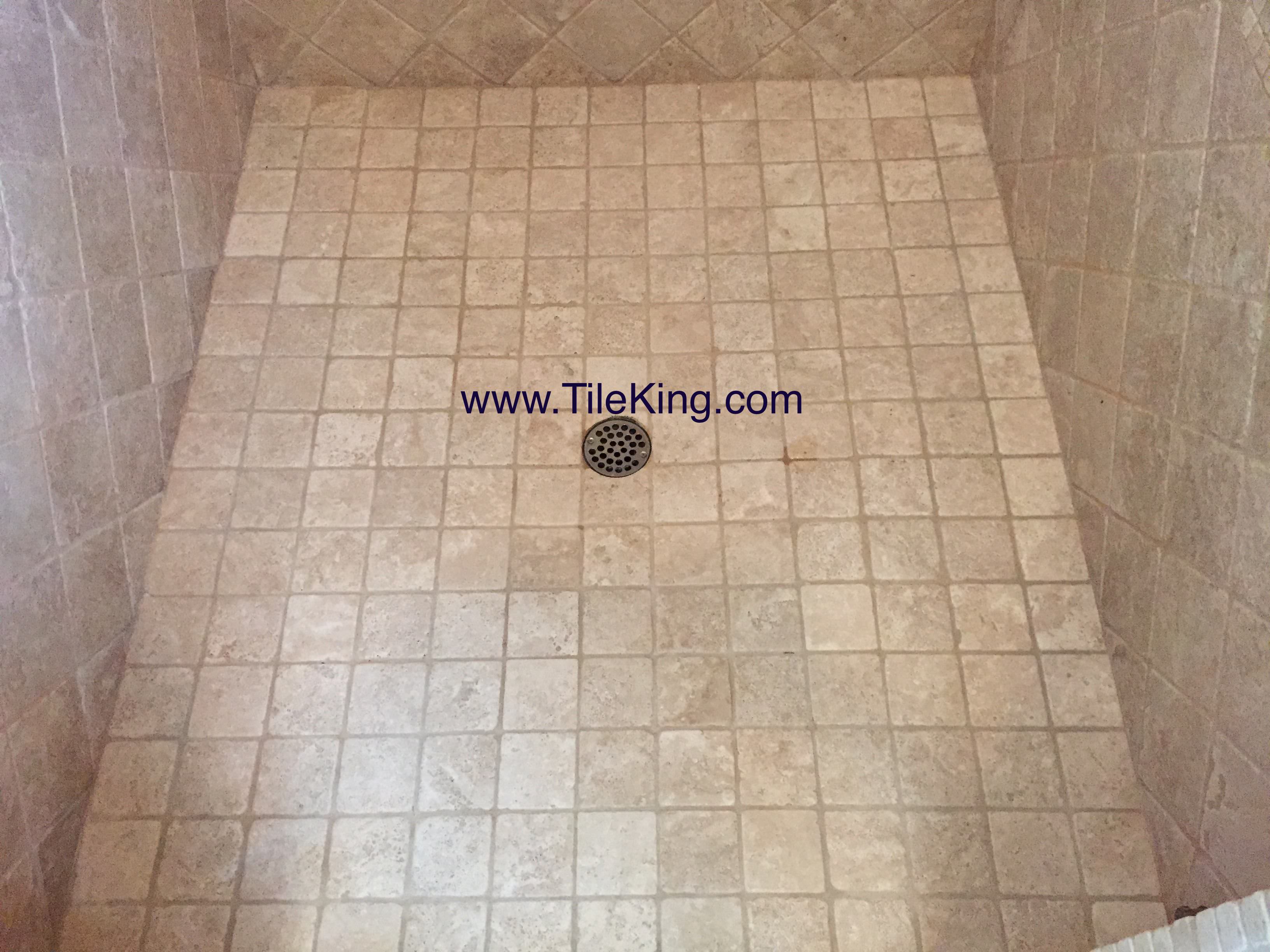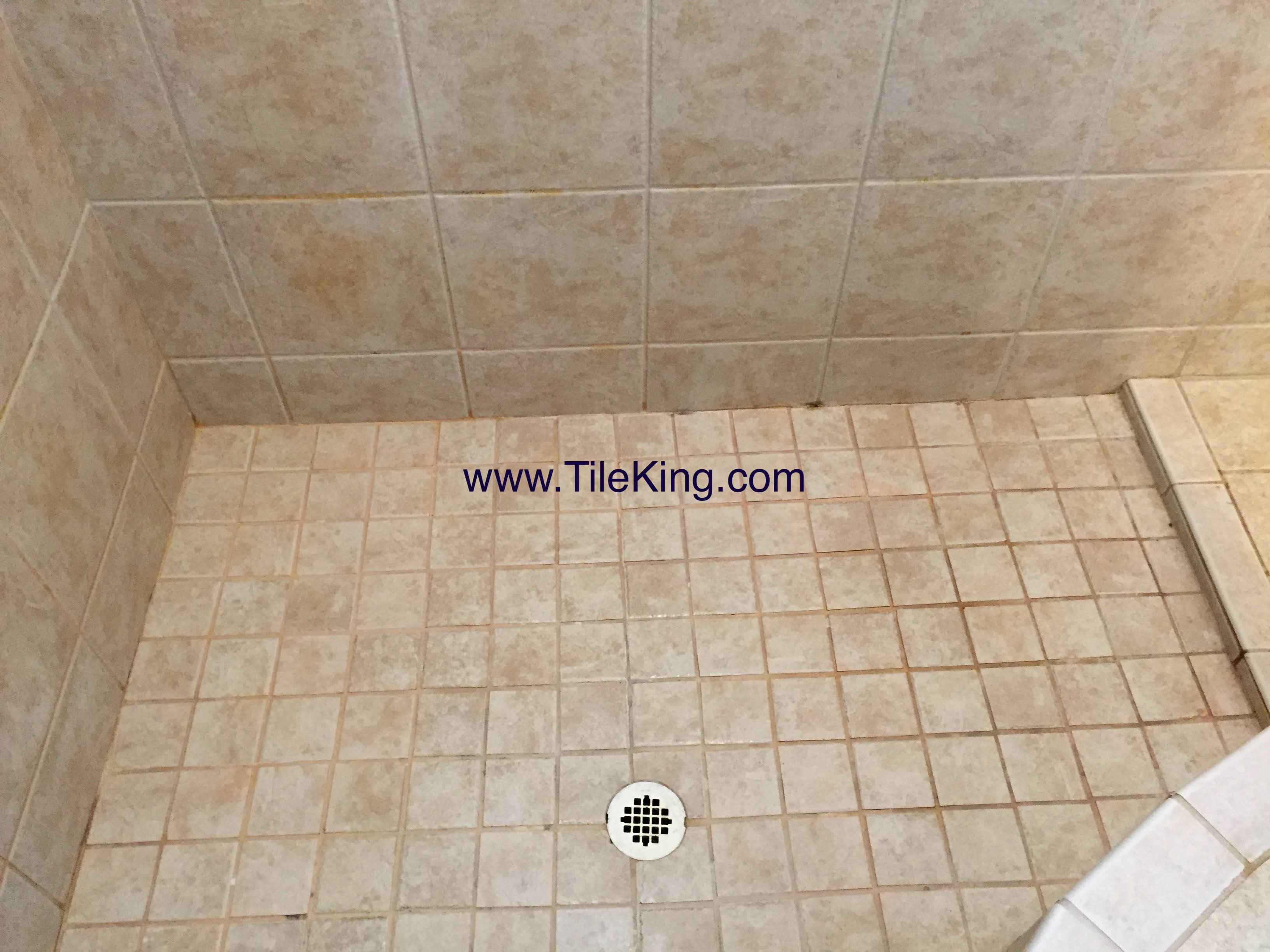 Shower Grout Color Staining
Our tile shower grout repairs and color stain sealing process have been perfected. Once our job is complete there will be no trace any repairs were performed.
Our color staining process is one of the best types of sealers to apply for maximum protection against everyday usage.
Our Shower Cleaning and Shower Sealing service is the Sure way to have your shower in new condition again.
Thank you for taking the time to look at our information.